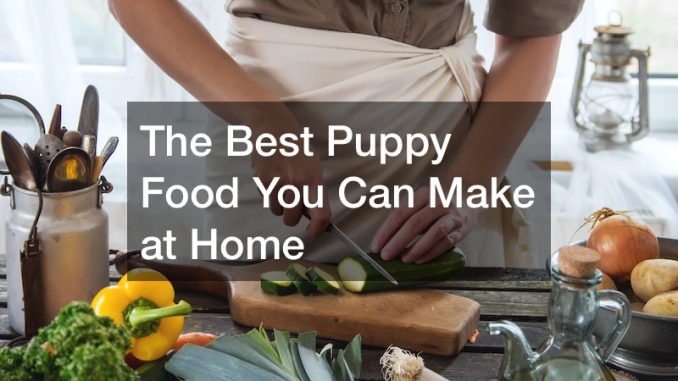 Puppies require nutritious food to grow properly. Larger puppies grow faster than small breeds, so feeding them accordingly to their growth rate is essential. This video demonstrates the best puppy food recipe that you can make at home.
Slow Cooker Recipe for Your Pup
1. Cut about a pound of boneless and skinless chicken breast or thigh and put it in the crock pot.
2. Add ½ a cup of uncooked brown rice.
3. Peel and cut 2 sweet potatoes and two carrots.
4. Add 8oz of frozen peas.
5. Add a can of diced tomatoes.
6. Pour in ¼ cup of fish oil. This is good for brain development.
7. Sprinkle ½ teaspoon of iodized salt and 1 teaspoon of dried parsley.
8. Add 1.5 cups of water.
9. Let it cook for 5-6 hours. Remember to stir it every couple of hours.
10. You can make it in bulk and store it in the fridge in an airtight container.
The serving size depends on the size of the dog and its activity levels. Consult your vet for advice before giving your pet the best puppy food made at home.
.