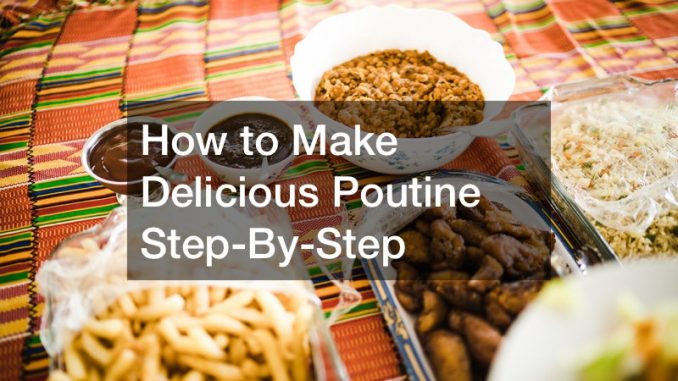 When you are planning your legendary trip to Canada, there are quite a few key elements that you need to keep in mind. Hockey games, legendary landmarks, and delicious cuisine are just a few of the many things that our neighbors to the north have to offer. Furthermore, it was the beautiful country of Canada that first invented the magical combo of gravy, fries, and cheese known as poutine. Whether its a Sunday brunch or a late-night snack, poutine never fails to hits the spot. Fortunately, you don't need to go travelling to make your very own poutine from home.
In this video, we'll take a look at a step-by-step tutorial on how to make poutine.
Nothing beats homemade fries. Look to buy around 3 large potatoes and slice them up into thin strips to make your fries. Then, mix them with some olive oil and bake them in the oven for 25 minutes at 450 degrees. Next, whip up a batch of delicious gravy on the stove with pepper, worchestire, and plenty of salt and butter. Once your fries are done, layer on some cheese curds, slather it all in gravy, and dig in!
.